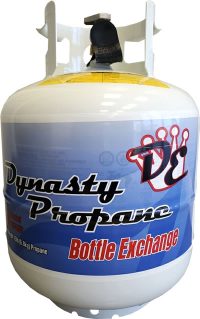 Home Delivery & Exchange
20-Pound Propane Tank
Schedule an exchange of your 20-pound home propane bottle (small tank). Skip the hassle, lugging around, and waiting at the big box store!
Order your bottle propane exchange today!
Available in Select Locations
Currently, our Home Bottle Exchange service is only available to customers with New Braunfels, Seguin, Schertz, Cibolo, and Selma addresses.
Our other services are available throughout South-Central Texas, including the metro areas of San Antonio, Austin, Corpus Christi, the Eagle Ford Shale region, and all points in between.
Your tank/bottle must have an OPD valve to qualify for our Home Bottle Exchange service.